First and foremost, the entire Ralph Rugby collection screams collegiate. I see nothing wrong with bucket hats, polo shirts, knee socks, and button up skirts. Actually, I wish everyone had the ability to look that comfy and that cute at the same time. But, off my rant... It's finally here! All the Fall collections are coming out, tempting and inspiring me all in one fell swoop!
Knee socks in argyle! Love! The turquoise with the leather black stiletto loafers. I wish I was tall enough to pull that off!
Can you say cute? From the striped scarves to the rugby polos to the neutral colored sweaters, this look has 'collegiate' written all over it!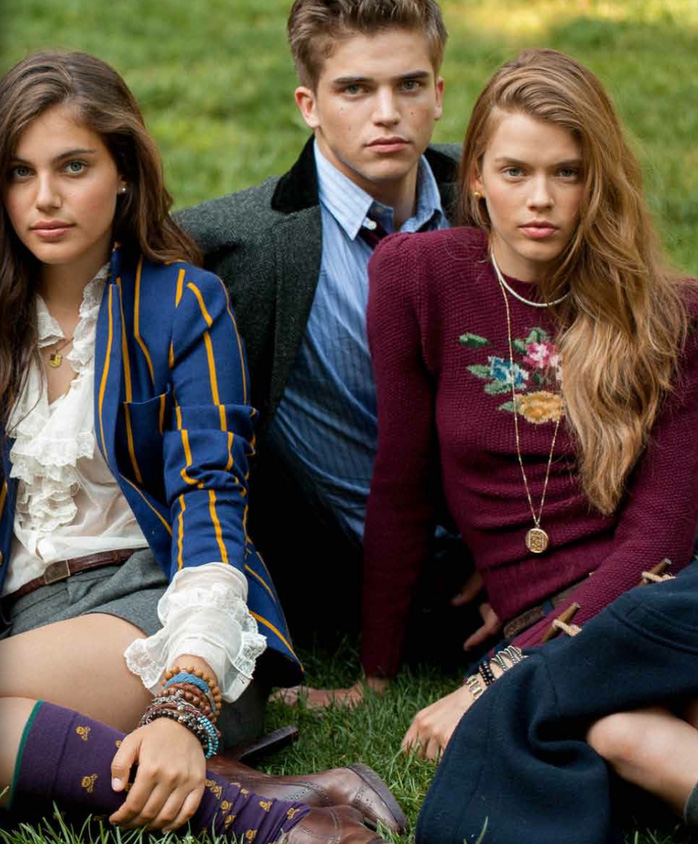 That ruffle blouse is enough to make me swoon. And paired with that vertical striped blazer, so Ralph...